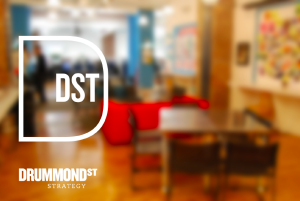 Drummond St. Strategy Recognized as a Top Digital Strategy Agency
We are proud to announce that Clutch, a Washington, DC-based IT Research firm has named Drummond St. Strategy as a leading digital strategy agency.
Clutch asked companies, like Drummond St. Strategy, to provide information about the services that they offer, as well as case studies, portfolio items and a list of notable clients. In addition, Clutch analysts reached out to some of our valued clients to provide their feedback on their partnership with us. We were extremely pleased to see such a positive reaction from the references that spoke on our behalf.
"Drummond St. Strategy is very client oriented, and they want to understand what your rationale and objectives are. It's always a very rational and respectful conversation about our objectives," explained one of our clients when asked about their experience working with us. "They're responsive, they deliver, and everything goes very smoothly. That's all I can ask for." The client then proceeded to give Drummond St. Strategy five out of five stars for the services that we provided for them.
Another esteemed client stated:  "Drummond St. Strategy did an excellent job. The quality of the work was good and drove great results for us. I have total faith in them." The client later added: "Drummond St. was very receptive to our needs, and very forthcoming with information. They were fantastic at identifying things that were not successful and adjusting accordingly. We are confident that they're the best out there."
The research that Clutch conducts further emphasizes that Drummond St. Strategy prioritizes top quality results and client satisfaction above all else.